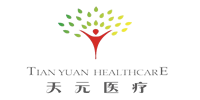 A Premier Hotel Management Company
Richfield is an established independent hotel management company. For over three decades, Richfield has successfully managed and skillfully developed a wide range of hotel assets from premier resorts and full service hotels to select-service properties. Currently, Richfield operates over 25 hotels in the U.S. representing in excess of 4,600 rooms under brand names from the leading hotel franchise companies including Hilton, Starwood, Intercontinental, Marriott, Hyatt and Choice. Richfield also operates several independent (non-brand affiliated) properties.
Every client's property benefits from the combined 145 years of experience and industry expertise of Richfield's senior management. Each assignment begins by determining the needs of the owner. Richfield reviews the property's prior performance, identifies opportunities and assesses challenges creating a tailored solution to deliver immediate and visible qualitative and quantitative results.
Richfield Hospitality consistently exceed clients' expectations by generating increased profitability to the owner and an upgraded and enhanced experience for each guest. Over the past 30 years, Richfield has revitalized over 250 properties, ranging from independent, boutique hotels to large, city-center properties, under virtually every industry brand. Richfield achieves superior operating results through intense focus on its strong commitment to guests, employees and owners along with smart deployment of resources, processes, systems, technologies and transparent cost controls.
Services offered by Richfield Hospitality cover all aspects of hotel management including:
Annual Business Planning
Operations Improvement
Sales & Marketing Consultancy
Revenue and Channel Management
Management of Franchise Affiliation
Human Resources Management
Accounting and Budgeting
Asset Management Services
To learn more, visit www.richfield.com.